About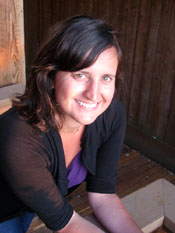 Breea's interest in nutrition started early, as her parents' passion about the role of nutrition in overall health became an integral part of her life. After brief stints in journalism, public relations and real estate, she decided to switch careers for good and headed to Seattle, WA. She went on to graduate from Bastyr University, one of the top universities in natural medicine, with a Master of Science in Nutrition in both Research and Clinical Nutrition. Studying at Bastyr cemented her knowledge of the benefits of whole foods in both the biochemical and culinary worlds and gave her a foundation in integrative and functional nutrition. Breea returned to Chicago to complete a dietetic internship at Hines VA Hospital and is a Registered Dietitian (RD) and Licensed Dietitian Nutritionist (LDN) in Illinois.
In addition to having a private practice, Breea currently works at the integrative fertility center, Pulling Down the Moon. Recently, she helped edit the nutrition portion of a cookbook. Breea continues to advance her education through conferences, seminars and keeping up to date with the research in this field.
Breea has completed multiple research projects, including a study on cardiovascular risk factors utilizing University of Washington data and a study on probiotics and gastrointestinal symptoms at Hines VA Hospital. Previous work experiences include consulting for Quest Food Management Services for the transition of a school food cafeterias from traditional processed food to cooking from scratch with whole foods. She has also been nutritionist for a gym, for an integrative wellness center, as a consultant in implementing healthy programs for a food service company, and worked on a research study in a large cancer research center. Additionally, she has volunteered to teach many nutrition classes to low-income families through the non-profit, Operation Frontline.
As a nutritionist, Breea is dedicated to helping people understand why they need to make changes in their diet and helps give them the tools to accomplish a more balanced state of health. Her passion about nutrition is one of the first things you may notice when working with her.
Philosophy
I believe that nutrition is a fundamental element of health. I also believe that eating should be enjoyable. "Healthy eating" is eating quality, nutrient-dense, and nourishing foods.
Goal
I want to provide you with the tools and skills you need to choose nourishing foods and to help you obtain optimum health and vitality.